Wastes
All wastes. Bespoke solutions.
Not all waste is the same! Logex has the knowledge of the market to find the most suitable solution for the different types of products.
Treatments do in fact differ, as do the recovery or disposal destinations.
The entire environmental process must correspond to the most environmentally advanced processing, transformation or disposal methods.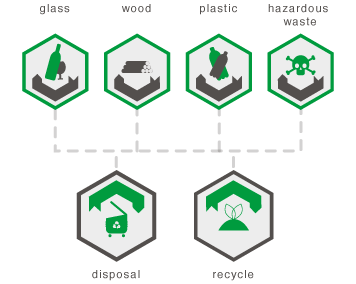 Logex qualifies for the entire collection and disposal cycle of multiple CER codes.
In particular, our experience makes us a privileged partner for the management of large volumes of codes CER 17.02.04*, CER 19.03.04* e CER 10.02.14.