Waste
ALL WASTE. TAILORED SOLUTIONS.
Not all waste is the same! Logex has extensive market knowledge and can find the most suitable solution for the different types of materials.
In fact, there are different types of treatments, depending on intended recovery or disposal.
The entire environmental process must be consistent with the most environmentally advanced processing, transformation or disposal techniques.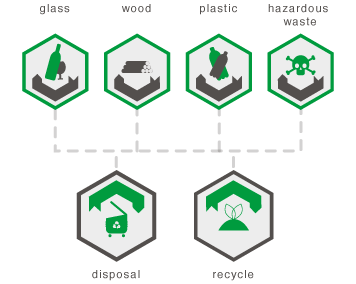 Logex is qualified for the entire collection and disposal cycle of multiple CER codes.
Its experience, in particular, makes Logex the go-to partner for managing large volumes of codes CER 17.02.04*, CER 19.03.04* e CER 10.02.14.